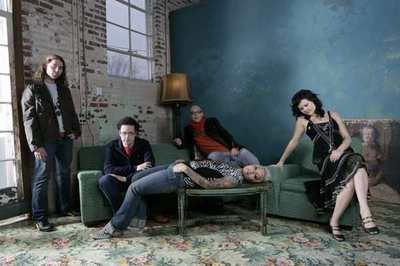 I guess I'm a latecomer to the Duhks. I bought the band's latest album Migrations
" over the weekend and am enjoying it. Best of luck in your Grammy nomination for "Best Country Performance By A Duo Or Group With Vocal" for "Heaven's My Hom," which is on the Migrations release.
Produced by Tom O'Brien. Can't go wrong there.
Nice tunes!
And ... WNCW has posted their listeners Top 100. Also includes top regional, top blues, top reggae, top bluegrass and top celtic. Great list to scan for new tunes.

Tags: duhks | folk | Grammy Awards