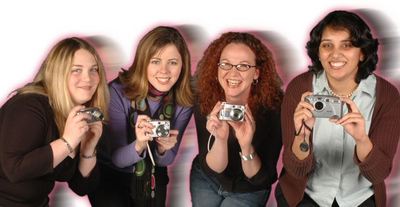 The online producers of KnoxNews.com on Sunday night won a Digital Edge Award from the Newpaper Association of America for Best Use of Interactive Media for their weekly RandomThis videos.
They are, from left in the photo above, Katie Kolt, Lauren Spuhler, Erin Chapin and Online Editor Jigsha Desai.
The judges are among the smartest folks in online newspapers so it's very nice to see this talented team get recognized for their efforts.
The News Sentinel "Edgie" was one of six won by E.W. Scripps newspapers with The Naples Daily News winning four and the Evansville Courier winning one.
Congratulations to all.
Tags: RandomThis | vblog | NAA | Edgie | E.W. Scripps | newspapers