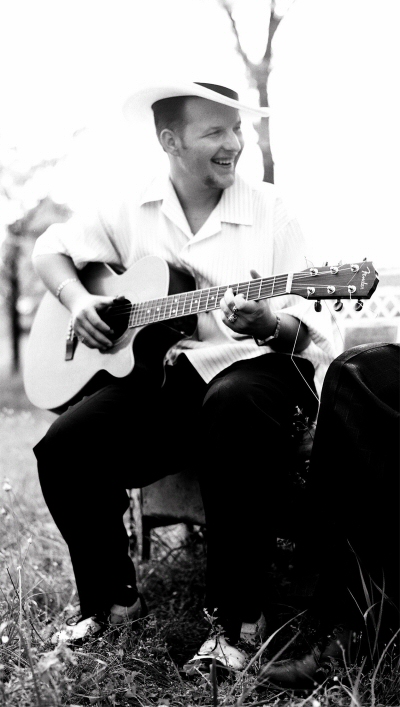 Have you heard of this guy. Slick Ballinger?
Whoa.
The 21-year-old Raleigh, N.C., native turned Mississippi bluesman has a debut album called "Mississippi Soul" on Oh Boy records.
By the time he was 18, Slick (real name is Daniel and he's an Eagle Scout) was already hanging out on stage with B.B. King and Pinetop Perkins. His decision to become a bluesman sprang from seeing the 1986 movie Crossroads.
Ballinger spent the summer of 2002 as a teen living with a 94-year-old bluesman in Mississippi in a house with no running water or electricity.
He musta learned something.
There are some mp3 and video clips on an older site and a lot of links to articles. Interesting to see (and hear) before they sharpened his image for the new album.
In 2004 he was named "most promising guitarist" in the International Blues Challenge.
If you like Mississippi blues, this is a must have. My fav cuts (so far) are the title cut "Mississippi Soul" and the bonus gospel blues song "Talkin' 'Bout Jesus.'"
Blues in all its rawness.
Best played loud.
One old lady was crawling on her belly
And some young girl was shaking like jelly.
-- "Let's get down"
Tags: Skip Ballinger | blues | Mississippi Soul