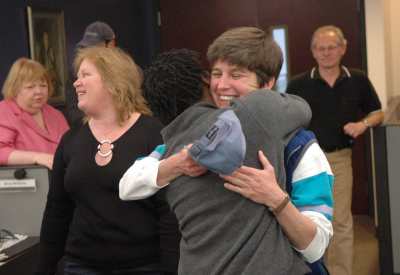 -- Paul Efird photo
It was great to see News Sentinel photographer Cathy Clarke's smile on Friday afternoon.
She made her first visit to the office since she was injured in an automobile accident in late September.
Cathy was looking good and seemed to be in excellent spirits. I hope her physical therapy continues to go well.
You can follow her progress on the Friends of Cathy blog.
Tags: cathy clarke