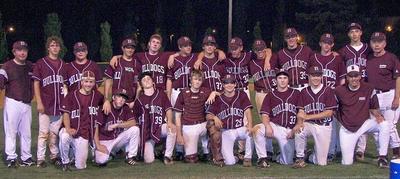 Delana Elmore photo
The Bearden Junior Varsity Baseball team won the 2007 Oak Ridge Junior Varsity Tournament on Tuesday night.
The Bearden team beat the Farragut Junior Varsity team 12-9 in the semifinals and beat the Farragut Freshman team 2-0 in the championship game.
While the tournament involved teams from three or four counties, beating their utter arch rival Farragut in the semi-final and championship game was sweet for the players and parents (that would include me).
I believe the regular season record for the team is 21-2.
Earlier in the week, Knoxnews online producer did a feature on the JV and freshmen teams playing "beanbag baseball" at a senior center. See the video
Tags: baseball | Bearden High School